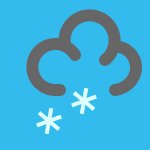 If you're into winter sports, it looks like we're going to have a fantastic winter. According to a Seattle Times article, Accuweather predicts that we will have a traditional La Nina weather pattern, which means higher than normal precipitation and cold temperatures. We're not talking pineapple expresses here. That's the perfect recipe for snowfall and lots of it!
Looking more into the snowfall, the Cascade Mountains is predicted to have heavier snowfall after the New Year, around February and March. So, come 2012, I'm going to be in one place in Ballard and that's Second Ascent, my favorite outdoor sports shop, located at 52nd and Ballard Avenue NW.
I like Second Ascent for one main reason. It's not REI. Don't get me wrong. I love REI. I'm a proud co-op member and I wear my Gortex jackets with Seattle pride. But Second Ascent in Ballard offers some things that REI cannot.