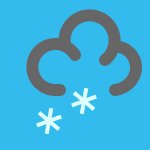 If you're into winter sports, it looks like we're going to have a fantastic winter. According to a Seattle Times article, Accuweather predicts that we will have a traditional La Nina weather pattern, which means higher than normal precipitation and cold temperatures. We're not talking pineapple expresses here. That's the perfect recipe for snowfall and lots of it!
Looking more into the snowfall, the Cascade Mountains is predicted to have heavier snowfall after the New Year, around February and March. So, come 2012, I'm going to be in one place in Ballard and that's Second Ascent, my favorite outdoor sports shop, located at 52nd and Ballard Avenue NW.
I like Second Ascent for one main reason. It's not REI. Don't get me wrong. I love REI. I'm a proud co-op member and I wear my Gortex jackets with Seattle pride. But Second Ascent in Ballard offers some things that REI cannot.
First, Second Ascent is more convenient for me. I've walked over to REI after work and taken the bus back to Ballard from REI. It takes way too long. (Maybe Seattle planners can figure out an easier transportation route going from South Lake Union to Ballard…after they've tackled their whole list of transportation woes). With Second Ascent, it's right in my lovely Ballard neighborhood.
Second, Second Ascent is cheaper than REI. This is because the Ballard outdoor sports store offers new and used products. Seriously, skiers, if you're not picky and are okay with gently used skis, going to Second Ascent in Ballard can save you a pretty penny.
Most importantly, when I'm at Second Ascent, people pay attention to me. I receive a friendly greeting walking through the doors. The staff is always eager to talk to me and they ask fantastic questions. I've had excellent experiences at Second Ascent in Ballard while buying my first pair of climbing shoes or my first travelling backpack. At REI, it is typically difficult for me to find help from someone, despite the fact that I try to wear the REI uniform of Tevas and Gortex. Because I don't know every technical aspect of what I'm looking for, it helps to have someone to talk to and offer guidance. I'm always able to find that person when I go to Second Ascent in Ballard.
No matter where you go, just make sure to prep for the upcoming winter season. It certainly doesn't hurt to stop by Ballard and pay a visit to Second Ascent.
(Disclosure: I am not affiliated with Second Ascent or REI in any way).